Doors

At Knecht Home Center and Mead Lumber, you can shop an expansive inventory of interior doors, millwork, door trim and hardware you need to complete your project.
Customize the look of your home with our Bayer Built selection. We carry a vast array of wood species, style and finishes to choose from and can special order any stock option to fit a custom width or height. There are no limits to the style and design possibilities for your home, as we offer a variety of options, including traditional raised or flat panel doors, French doors and rustic interior doors with options for both stain and paint. Choose from alder, birch, cherry, hemlock, maple, oak, knotty (and clear) pine and poplar wood species, along with a host of primed molded offerings.
In our spacious showrooms, you will also have the opportunity to shop and choose from an incredible selection of stair parts and millwork selections. Mix and match wood and wrought iron for a unique stairway that accents the style of your home. Add warmth and beauty to your home with our large selection of molding profiles and species. From the clean lines of painted white base to the dramatic effect of stained hardwood crown, moldings add character and beauty to every room in your home.
Our sales associates are trained and prepared to provide you the highest quality products, customer service and overall value.
---
Product Links
Bayer Built Woodworks offers a wide selection of pre-hung doors with a great variety of designs and material options. No matter the door type you are looking for, Bayer Built's abounding lineup of products can be custom ordered to fit your specific needs, presenting no limits to the style and design possibilities of your home.
Panel Doors
French Doors
Flush Doors
Louver Doors
Specialty Doors
All Interior Doors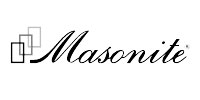 Masonite is the leading provider of trend-forward looks and timeless interior door designs, crafting distinctive styles that complement and home and personal taste. With years of research backing every single product they offer, Masonite's wide selection of high-performance doors are built to last.
Classic Style Doors
Craftsmen Style Doors
Modern Style Doors
Transitional Style Doors
All Interior Doors

Offering timeless design and quality craftsmanship since 1947, Fitts is your one-stop-shop for all of your stair design needs. Able to deliver one-off custom products, as well as high volume stair parts, Fitts' innovative concepts and designs have reshaped the modern era of staircases.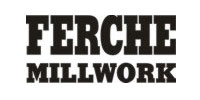 Ferche Millwork has been the most respected name in hardwood since they began operating in 1958. Universally renowned for their quality and service, Ferche offers the finest hardwood mouldings and veneered millwork in the market, guaranteeing guest satisfaction. Some of the brand's most popular product series include the Architectural, Decorator, Standard, and B.I.B.B series.
Base Components
Boards, Bar Rail, Edgebands
Casing Components
Chair Rail, Panel & Mantel Moulds
Crown & Cove Components
Door & Window Toppers
All Products (By Type)
All Products (By Series)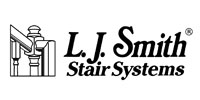 L.J. Smith Stair Systems has provided guests with exceptional stair systems and products since 1885. With a distinct assortment of stair systems including Cable, Tube and Panel Systems, Iron Baluster Stairs, and Wood Baluster Stairs, L.J. Smith offers products to fit the varying needs of its customers.
---
Whether it's for new construction, home additions or drywall repair, we will have all of the drywall supplies you need to get the job done right, including panels, spackle, tools and tape, drywall screws and anchors. We also offer an experienced staff to guide you in the right direction.
Whether you are a homeowner, contractor or builder, you'll find an exterior door to add curb appeal, warmth and energy efficiency to any style of home with the extensive selection of exterior and storm doors at Knecht Home Center and Mead Lumber.
Shop Knecht Home Center and Mead Lumber for thousands of hardware fasteners in various sizes, metals, coatings and head drives. From basic supplies to hardware restoration and hard-to-find specialty items, you'll find the hardware you're looking for!