Drywall
Whether it's for new construction, home additions or drywall repair, Knecht Home Center and Mead Lumber have the drywall supplies you need to get the job done right, including panels, spackle, tools, tape, drywall screws and anchors. We are also proud to have an experienced staff that can guide you in the right direction!
We carry American Gypsum, whose EagleRoc line of wallboard comes in a variety of thicknesses to satisfy the needs of both residential and commercial drywall projects. The core of this drywall is fire resistant and the exterior paper is 100% recycled, making it a great choice for any application.
American Gypsum offers exterior sheathing that is water resistant and is used as an underlayment for siding. Interior ceiling board is designed for ceilings, while Veneer Gypsum Wallboard is designed for veneered plaster application.
GoBoard, manufactured by Johns Mansville, is a durable, ultra-lightweight, waterproof tile backer that offers fast installation while also being easy to cut, handle and install. It is another great choice for residential and commercial builders looking for the right material and design for their drywall applications.
Knecht Home Center and Mead Lumber carry everything you need from start to finish, while keeping costs down and getting to the finish line in a timely manner.
---
Product Links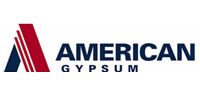 American Gypsum has been manufacturing, selling, and distributing gypsum wallboard products throughout the United States since 1985. A unique, professional commitment to the highest level of customer service and a strong belief in teamwork, American Gypsum has a long term belief in quality and affordability that allows them to provide customers with a product that is second to none.

Armstrong World Industries, Inc. is a leader in the design and manufacturing of innovative commercial and residential ceiling, wall and suspension system solutions in the Americas. Armstrong offers products for residential, commercial, and industrial needs and prices that allow customers to afford the best products they can get.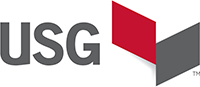 Headquartered in Chicago, USG serves construction markets around the world with wall, ceiling, flooring, sheathing and roofing products that enable their customers to build the outstanding spaces where they live, work and play. When you choose USG you choose trusted products that offer affordability and reliability.
---
You can't do the job if you don't have the tools! Fortunately, Knecht Home Center and Mead Lumber carry a wide range of power tools from leading manufacturers such as DeWalt, Stihl, Makita and Craftsman. Along with our extensive variety of power tools, we stock the area's largest selection of blades, bits and accessories.
Wood is the perfect green building material. It's renewable, stores carbon that reduces greenhouse gases and is extremely energy efficient. We can ensure your lumber needs are taken care of at Knecht Home Center and Mead Lumber!
Whether you are building new or simply want to make sure your home is properly insulated, adding insulation from Mead Companies is perhaps the best investment you can make. Stop in to speak to one of our insulation experts to find the right option for your project needs.