Paint and Stain
Let's paint the town!
Knecht Home Center and Mead Lumber are proud to carry a wide variety of high-quality paints and stains to complete any indoor or outdoor project. We not only offer all of the painting supplies you'll need to get the job done, but we also have a full-service paint counter for interior and exterior applications using Ace Essence, Clark + Kensington Paint + Primer, Duckback, Elan, Medallion and Valspar.
In addition, we carry a great selection of porch and floor paints. Exterior stains include Sikkens, Cabot and our ever popular Superdeck. Our state-of-the-art computer color matching technology gives us the ability to create endless possibilities. Our exceptional paint team can provide interior stain custom color matching using Cabot, Minwax and Zar stains.
We also offer a full range of painting supplies including brushes, pads, rollers, power rollers and sprayers. We have stain kits for fiberglass doors and a wide selection of stains for concrete and masonry. If you can't find what you're looking for, we have the resources available to get it for you.
---
Product Links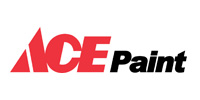 Offering a wide selection of products from trusted brands such as Benjamin Moore, Magnolia Home and Clark+Kensington, ACE Hardware's Paint Studio is guaranteed to have what you're looking for when it comes to your paint and wall covering needs.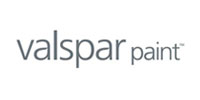 Valspar is a well-known paint and coatings brand founded in 1806 on the mission of helping consumers make their next project a success by offering high-quality interior and exterior paints, and durable stains. Whether you're looking for the trendiest tones or a shade that's just for you, Valspar's endless selection of colors ensures you'll find the right look for every project.
Interior Paints & Primers
Exterior Paints & Primers
Exterior Wood Stains
Concrete, Brick & Floor Coatings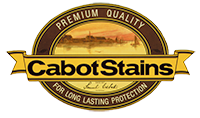 Cabot has been the leader in wood care since 1877 providing easy-to-use wood preparation products, long-lasting deck stains, beautiful wood finishes and preservatives for outdoors, rich wood stains and durable topcoats for indoors. Currently, Cabot manufactures the industry's broadest line of wood stain products, offering products for every wood project, style and taste.
Exterior Surface Prep
Clear Sealers and Waterproofer
Cabot Gold
Traditional Wood Stains
Existing to deliver unsurpassed beauty and warmth through superior innovation, product quality and performance, Duckback has been a trusted provider of high-quality wood stains for over 20 years. Primarily known for their popular Superdeck products, Duckback provides homeowners with peace-of-mind when using their long-lasting, lifetime limited warranty-guaranteed wood stains.

Benjamin Moore has set the standard for excellence in providing premium paints and stains for homeowners. Manufacturing their own resins and colorants, Benjamin Moore's incomparable selection of authentic colors deliver superior performance and application properties in every product to help you achieve beautiful, lasting results every time you paint.

Conceived by HGTV's home renovation moguls Chip and Joanna Gaines, Magnolia Home provides homeowners with high quality, premium interior paint, trim & cabinetry paint, chalk style paint, and more. Throughout their collections, Magnolia Paint is known for its subtle, yet sophisticated color range, accented by remarkable durability and excellent coverage.
Premium Interior Paint
Trim & Cabinetry Paints
Chalk Style Paint
Premium Exterior Paint
All Paint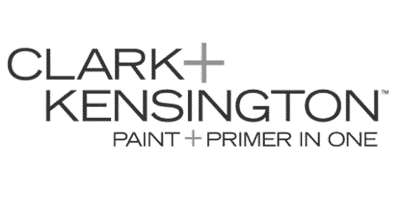 A line of premier paint of the paint-and-primer-in-one variety, Clark + Kensington is a sub-brand of Ace Hardware, most popular for its quality and durability. Clark + Kensington delivers everything consumers want from paint: fashion, style, inspiration and sophisticated colors that create inviting spaces.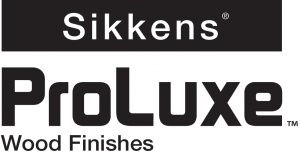 Manufactured by Sikkens and PPG, ProLuxe Wood Stains are specifically formulated to provide superior coverage for homeowners and contractors. Proluxe Wood Finish is a one-coat, transparent exterior wood stain for siding, railings, and decks. The high-transparency trans oxide pigments amplify the depth of color and clarity, while penetrating for long lasting protection.
Transparent Wood Stains
Semi-Transparent Wood Stains
Solid Wood Stains
All PPG ProLuxe SRD Wood Finish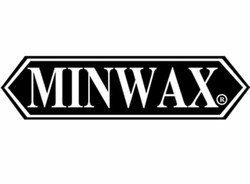 Founded in 1904, Minwax combines the power and beauty of wood as the premier provider of wood stains in the United States. From prep to completion, homeowners and contractors can expect the utmost quality and satisfaction in using Minwax's long-lasting products, which include the popular Minwax Wood Finish.
Preparation Products
Stains
One-Step Stain & Finishes
Clear Protective Finishes
All Products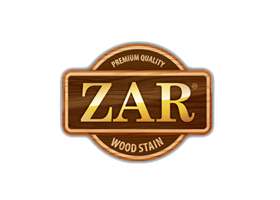 Whether you need to match your existing decor or it's time to shake things up a little, ZAR® offers an unbeatable combination of rich color, superior performance and reliable durability, in interior finishes.
---
You can't do the job if you don't have the tools! Fortunately, Knecht Home Center and Mead Lumber carry a wide range of power tools from leading manufacturers such as DeWalt, Stihl, Makita and Craftsman. Along with our extensive variety of power tools, we stock the area's largest selection of blades, bits and accessories.
Whether it's for new construction, home additions or drywall repair, we will have all of the drywall supplies you need to get the job done right, including panels, spackle, tools and tape, drywall screws and anchors. We also offer an experienced staff to guide you in the right direction.
Shop Knecht Home Center and Mead Lumber for thousands of hardware fasteners in various sizes, metals, coatings and head drives. From basic supplies to hardware restoration and hard-to-find specialty items, you'll find the hardware you're looking for!