Roof Shingles

As a leading roofing supply distributor, Mead Lumber carries the top brands in roof shingles. Our supply of roofing materials will let you tackle any roofing project, whether its roof repair, replacement or an entire new roof. Our experienced sales staff will have you back on the job in no time, with the right roofing materials for your residential, commercial and agricultural roofing needs.
TAMKO products offer a powerful combination of cut, color and coverage to give customers the beauty and performance they need. This full line of products includes high-quality lines of roof shingles above and below grade waterproofing products, and cements and coatings designed to work together to provide optimum roof performance. As one of the largest roofing manufacturers in the nation, TAMKO is committed to creating beautiful, innovative products to help homeowners create their dream roofs.
CertainTeed's tried-and-true architectural laminate roofing shingle, Landmark Shingles are designed to replicate the appearance of cedar shake roofing. Landmark is available in an impressive array of colors that complement any trim, stucco or siding.CertainTeed's NorthGate Class 4 Impact ResistantSBS modified asphalt shingle is unmatched by standard asphalt shingles. The rubberizing aspect of SBS allows greater flexibility so the shingles resist cracking even in extreme cold weather, allowing for year round application. SBS also offers superior granule adhesion, which is one of the key components in protecting the shingle against the elements.
GAF Timberline HDZ Roof Shingles are architecturally stylish but practically priced - with a Lifetime Limited Warranty.The Dimensional Look featuresGAF proprietary color blends and enhanced shadow effect for a genuine wood-shake look.Timberline® ArmorShield™ II SBS Modified IR Shingles combine all the beauty of Timberline® Shingles with UL 2218 Class 4 impact resistance. Each shadow band is applied using a sophisticated, computer-controlled "feathering" technique. When combined with our randomly blended top layer, it results in a roof shingle with exceptional depth and dimension.
MalarkeyHighlander® NEX® is an architectural roof shingle line fortified with sustainable NEX® polymer modified asphalt technology for enhanced granule adhesion and UV resistance. This product line offers optional security against algae staining.Malarkey Vista® is an architectural shingle line fortified with sustainable NEX® polymer modified asphalt technology for enhanced granule adhesion and extreme weather protection, including Class 3 impact resistance. Malarkey Legacy® is an architectural roof shingle line fortified with durable NEX® polymer modified asphalt technology to promote superior granule adhesion and extreme weather protection, including Class 4 impact resistance.
Stop in and speak with our professional sales team today for your roofing needs.
---
Known for their diverse array of durable roofing shingles and wide color assortment to accent the trim, stucco, or siding of any house, CertainTeed has provided homeowners with peace-of-mind in replacing roofing for over 100 years and CertainTeed's products continue to provide homeowners with peace-of-mind as a result of their quality, durability, and unmistakable style.
Landmark® Shingles
Northgate® SBS Modified Asphalt Shingles
All Residential Roofing Products
Standing by their promise of providing sustainably-designed, high-performance roofing shingles when it matters, Malarkey Roofing Products is a leading distributor of shingles. Utilizing rubberized asphalt technology, upcycled tires, and pollution-reducing granulates.

Legacy® Shingle Line
Vista® Shingle Line
Highlander® NEX® Shingle Line
All Residential Roofing Products
Offering a powerful combination of cut, color, and coverage, TAMKO Building Products is a leading manufacturer of residential roofing shingles. Best known for their asphalt Heritage® and Elite Glass-Seal product lines, TAMKO stands out for their product dependability and ability to increase curb appeal.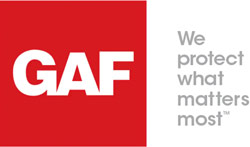 As America's largest roofing manufacturer, GAF Roofing Shingles are in a league of their own when it comes to style and price point. Backed by a Lifetime Limited warranty, GAF's products are widely used across the country with 90 million American's counting on GAF shingles to protect their homes. Popular GAF product lines include America's #1 selling shingle, the Timberline® HDZ™.
Timberline® HDZ ™
Timberline® AH Shingles
Timberline® AS II
Timberline® CS
Central States® offers a wide range of superior metal building products suited for any construction need, backed by a lifetime paint warranty on every product featuring CentralGuard®. Popular residential product lines from Central States® include the Panel-Loc Plus, 5V, M-Loc, Horizon-Loc, and Central Snap lines.
---
You can't do the job if you don't have the tools! Fortunately, Knecht Home Center and Mead Lumber carry a wide range of power tools from leading manufacturers such as DeWalt, Stihl, Makita and Craftsman. Along with our extensive variety of power tools, we stock the area's largest selection of blades, bits and accessories.
From floor and roof trusses to wall panels, our experienced truss designers can project coordinate the design, engineering and delivery of this key product category. Mead Companies are your local lumber yard since 1910--Big enough to get the job done right, small enough to care.
The professional staff at Knecht and Mead Lumber are here to assist you in making the perfect choice for your siding project, whether large or small. Stop in and see why we're considered the area's premiere home improvement center!