Tools
You can't do the job if you don't have the tools! Fortunately, Knecht Home Center and Mead Lumber carry a wide range of power tools from leading manufacturers such as DeWalt, Stihl, Makita and Craftsman. Along with our extensive variety of power tools, we stock the area's largest selection of blades, bits and accessories.
Our tool department also carries an extensive selection of hand tools from Ace, Stanley, Diablo and more. You can find all the tools you need, from wrenches and pliers, to screwdrivers and tape measures, as well as rentals on almost any power tool or piece of equipment you need to finish the job*.
Got a broken power tool you need repaired? Our staff is here to save the day and the timeline of the project you're working on. Stop down to Knecht Home Center and Mead Lumber and let our tool experts get you up and running again!
*Tool rental available at select locations.
---
Product Links
Diablo's iconic lineup of cutting tools and abrasives are specifically designed for the contractor and remodeler to provide superior performance while withstanding the most extreme conditions. Their most popular products include their circular saw blades, reciprocating blades, sand paper, bonded abrasives, and router bits.
All Saw Blades
Reciprocating Blades
Sanding Products
All Products
Founded in 1922, DeWalt is arguably one of the most well-known and respected producers of high quality tools and accessories in the world. Promising 'Guaranteed Tough' products, DeWalt's extensive product lineup adapts to the varying needs of homeowners and contractors looking to complete construction-related projects with the utmost accuracy and precision.
All Power Tools
All Hand Tools
All Drills
All Grinders
All Nailers & Staplers
Makita is an innovation leader manufacturing best-in-class products around the world. The unmatched quality and durability of Makita's products have earned the trust of professional users around the world as a result of their power, performance, and durability.
All Cordless Products
All Saws
All Benchtop Products
All Outdoor Power Equipment
All Power Tools
Offering innovative solutions for over a century, BLACK+DECKER inspires makers and innovators to create a more sustainable world utilizing their wide range of products ranging from common household small appliances to superior power tools.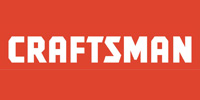 CRAFTSMAN® is an American icon trusted by homeowners, home builders, auto enthusiasts, and master mechanics. With a massive product catalog spanning from Power Tools to Outdoors Tools & Equipment to Hand Tools and beyond, CRAFTSMAN® continues to up the ante with unmatched innovation, reinvention, and product quality.
Formerly known as Hitachi, Metabo HPT is a leading Japanese tool manufacturer most popularly known for their cordless power tools, saws, air nailers, air compressors and drills.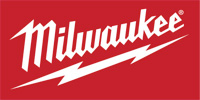 Since 1924, Milwaukee Tool has led the industry in developing innovative solutions that deliver increased productivity and unmatched durability for professional construction users. Whether it is through their world-leading M12™ and M18™ cordless systems, the ground-breaking performance of their M12 and M18 FUEL™ products, jobsite lighting, time-saving accessories, or innovative hand tool and storage products, Milwaukee Tool is dedicated to delivering a continuous flow of advanced, trade-specific solutions.
Power Tools
MX FUEL™ Equipment
Batteries and Chargers
Hand Tools
Outdoor Power Equipment
Since 1935, Paslode has been a leading manufacturer of cordless and pneumatic nailers, staplers, and fasteners. Their products deliver a broad-range of performance-proven, high quality fastening solutions to help increase efficiency and safety for homeowners and professional contractors.
Framing Systems
Finish Systems
Exterior Systems
Since 1959, Rolair has provided professional contractors with air compressors of the utmost quality and craftsmanship. With an abounding product line, Rolair offers a variety of air compressors including Hand Carry, Wheeled Electric/Gas, Electric/Gas Stationary, Direct Drive, and Belt Drive compressors.
Hand Carry Compressors
Wheeled Electric Compressors
Wheeled Gas Compressors
Electric Stationary Compressors
Gas Stationary Compressors
All Compressors



SENCO makes hard work easier in the development and release of efficient machinery geared to make the job-site safer for construction workers around the world. Most widely celebrated for their staplers, nailers and fasteners, SENCO's tried and trusted lineup of products continue to stand out among their competitors for their reliability.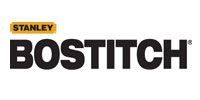 BOSTITCH's rich history in creating cutting-edge construction tools and products have cemented the company's presence as a trusted industry leader. Best known for their durable construction tools, fasteners and air compressors, BOSTITCH is the ideal choice for those looking for dependability, longevity and power.
STIHL's products make work easier all over the world in professional forestry and agriculture, in landscape maintenance, on construction sites and for the discerning homeowner. Whether you're looking for an edger or a new chainsaw, STIHL's dynamic lineup of products will enhance your ability to landscape more effectively and efficiently.
Chainsaws
Trimmers & Brushcutters
Edgers
Blowers & Shredder Vacs
Lawn Mowers
Hand Tools
All Products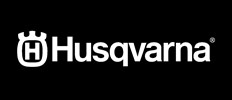 Backed by over 330 years of innovation and revolutionary product development, Husqvarna is a globally-trusted go-to brand for homeowners and construction professionals. With optimal battery power and ease-of-use, Husvarna's product quality is unmatched.
Chainsaws
Walk Behind Lawn Mowers
Riding Lawn Mowers
Leaf Blowers
Snow Blowers
---
Select Knecht Home Centers contain Rental Centers, which provide tool and equipment rentals for everything from contractor tools to party set-up equipment such as tables and chairs. Simply contact us or visit one of the participating centers to reserve your tool rental today!
Shop Knecht Home Center and Mead Lumber for thousands of hardware fasteners in various sizes, metals, coatings and head drives. From basic supplies to hardware restoration and hard-to-find specialty items, you'll find the hardware you're looking for.