Interior & Exterior Design Trends in 2021
– By #Mead Companies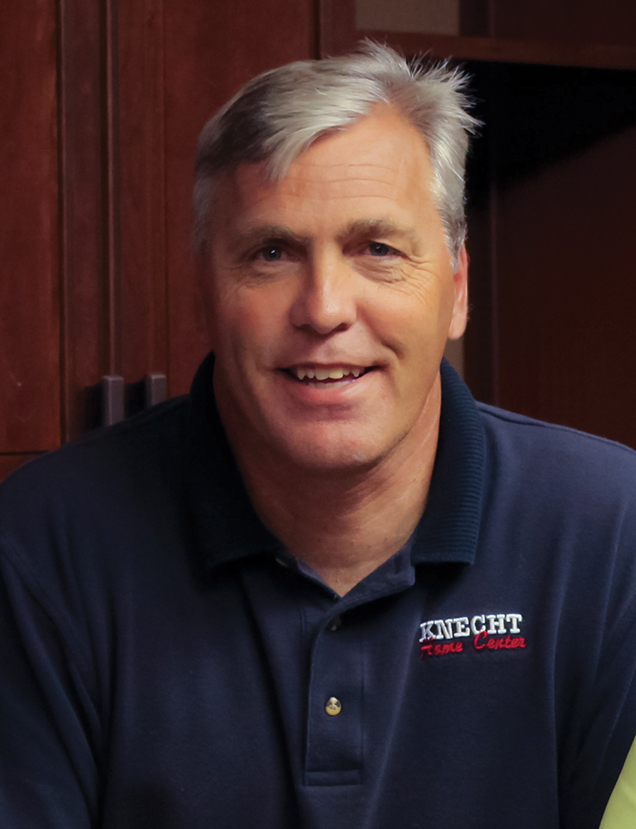 Bryan Rice, Vice President-Sales and Marketing Regional Manager

A new year always brings about new trends in homes and living spaces. It can be hard to keep up, but the experts at Mead Lumber and Knecht Home Center have some insight on this years do's and dont's both inside and outside of your home. Here are a few of our favorites that we have seen recently!
Outside Your Home



Quantity & Size of Windows:
People value natural light and desire to bring it into their space. They are willing to have a bigger window budget to achieve that goal. Knecht Home Center and Mead Lumber are happy to a have window showroom that features top brands like Anderson, Vector, and Marvin Windows.
Focus on Doors:
Garage and entry doors are more of a factor on the curb appeal of your house than you may realize. Whether it is contrasting the color of your garage door to your house color, or making your front entry door more architectural and dramatic, it will be appreciated for years to come. Knecht Home Center and Mead Lumber have countless options of garage doors spanning from modern designs to more classical styles that are sure to draw attention to your house.

Bringing the Inside Out:
A big trend throughout the area is an emphasis on outdoor spaces. People are desiring architecturally attractive spaces outside of their house where they can lounge & host guests. Pergolas are a popular option as they are somewhat inexpensive, offer some shade and protection, and they are beautiful to look at. Plus, they are cost effective when you choose the DIY route. Materials can be bought from your local lumber yard and you are one YouTube video away from having a cool summer hangout.
Visit Our Engineered Wood Page
Inside Your Home



Home Office:
2020 was a turning point for the number of people working from home. More and more employers are allowing that avenue and as a result, more and more people desire a designated workspace or office in their homes. Some companies have even adopted full time work from home positions to save money on overhead. Depending on the type of work you do, it could be as small as a designated desk nook, or its own room with doors for privacy.
Natural Wood is Back:
All white interiors are slowly trending out and people are adding in natural wood around their home to warm up those white spaces. Paired together, these two can complement each other very well and make a space feel light and homey at the same time. A great way to contrast these colors is by adding natural wood cabinetry around your home. Knecht Home Center and Mead Lumber carry top brands that will bring value to your home while making your space feel warm and inviting.
Emphasis on Showers: Some people rely on their shower experience more in the morning than they do a cup of coffee to wake themselves up. Home builders now are requesting larger than average showers with multiple shower heads. Most are trending away from glass doors and opting for a curb less, door less entry. Add in some beautiful tile and you have got yourself a mini oasis at home.
Visit Our Bathroom Essentials Page
---
While we hope our housing recommendations help you in your search for the right products, our professional sales team is here to help you with your your housing needs. They will guide you in making the right choice for your home.

---
Last Modified: