Engineered Wood
---
Contact your Location
---
Engineered wood flooring, as well as engineered wood siding, has come a long way, thanks to the scientific minds behind its manufacturing. Today, engineered wood is a low cost, stylish and durable option for creating a stunning look in homes and offices, as well as several other unique applications such as basketball courts and swimming pools.
Manufactured with a wood veneer atop a laminate core, engineered wood floors shrink, swell and cup far less than traditional solid hardwood. That means it's safe to install in high-moisture areas like basements, kitchens and bathrooms. As for the look of the finished product - it's as beautiful as the real thing, and comes with a price tag much less than traditional wood flooring.
Knecht Home Center and Mead Lumber are the trusted choice of designers, contractors, engineers and architects for all their engineered wood needs. We carry trusted brands including Boise Cascade, LP Building Products and Weyerhaeuser, providing options to fit every need.
Our professional sales and design staff can assist you in making the best choice for your project, and help to keep you on time and within budget.
---
Product Links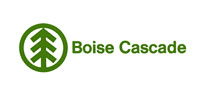 Founded in 1957, Boise Cascade makes and delivers building materials for the residential and commercial construction industry. As a leading North American manufacturer and producer of engineered wood products, panels, and lumber, Boise Cascade's customers can count on their products to build strong and environmentally-friendly structures.
All Engineered Wood Products
All Boise Cascade Panels & Lumber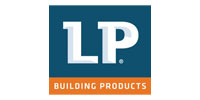 As a global leader in engineered wood products, LP is a well-known manufacturer of innovative products for the building industry. With all products engineered to perform, LP delivers the building solutions you need to get the job done right.
LSL
Treated LSL
I-Joists
Rim Board
LVL
All Structural Solutions Products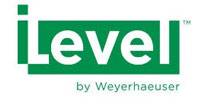 Developing new building products and solutions for more than 100 years, Weyerhaeuser is your source for value-added solutions that improve performance, safety and profitability. Best known for their True Joist® products which offer predictable performance and are designed to work together, Weyerhaeuser's engineered wood provides you with exceptional quality and dependability.
---
As one of the area's largest roofing supply distributors, Mead Companies carry all the items you'll need to tackle any roofing project, whether it's roof repair, gutter replacement or an entire roof replacement. Our experienced sales staff will have you back on the job with the right materials for your residential, commercial and agricultural roofing needs.
The professional staff at Knecht and Mead Lumber are here to assist you in making the perfect choice for your siding project, whether large or small. Stop in and see why we're considered the area's premiere home improvement center!
You can't do the job if you don't have the tools! Fortunately, Knecht Home Center and Mead Lumber carry a wide range of power tools from leading manufacturers such as DeWalt, Stihl, Makita and Craftsman. Along with our extensive variety of power tools, we stock the area's largest selection of blades, bits and accessories.