Maintaining Your Garage Door
– By #Mead Companies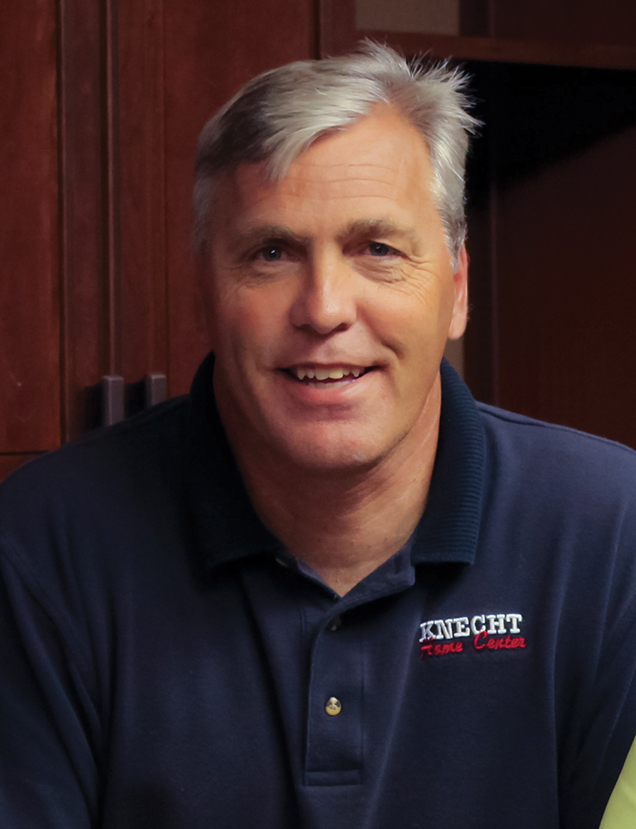 Bryan Rice, Vice President-Sales and Marketing Regional Manager

Believe it or not your garage door is more important to the well-being and appearance of your home than you could have imagined. Finding the mix between modern and classic styles can be tough, especially in today's world of ever changing design trends in the housing industry. The experts at Mead Lumber and Knecht Home Center have collected 8 different tips for maintaining your garage door that have come to their attention this year. These tips are important to lengthening the life of your garage doors and making sure they continue to work properly. Take it from the experts and save yourself some money by practicing these 8 techniques in your own home!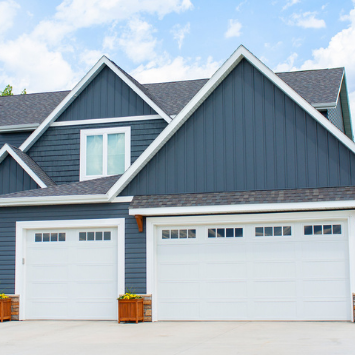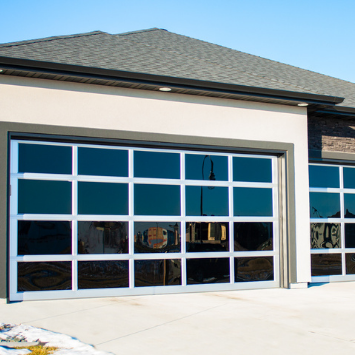 Garage Doors We Offer

Mead Lumber and Knecht Home Center are proud to partner with one of the Midwest's best when it comes to garage doors, Midland Garage Door Manufacturing. Midland has taken it upon themselves to be an industry leader in quality as well as design. Garage doors are much more that something that divides the inside from the outside. The style and appearance of a garage door can make or break the exterior design of a home. With all the different options available in the market today it can be hard to know what's "in" and what's "out" when it comes to garage doors. You won't have to worry about that with Midland, their design professionals are on top of the latest trends in the housing industry while their manufacturing experts continue to innovate and create one of a kind products.


Maintaining Your Garage Door

The last thing we tend to think about is our garage doors. It's just a door like every other door in the house, right? Wrong. This couldn't be further from the truth. The garage door is a barrier between your home, the outside world, and all it has to offer. Think of it like castles draw bridges. When something interrupts that bridge, large or small, it can break leaving you stranded with no way out. Here are a few key items for you to pay attention to, to ensure your kingdom's drawbridge keeps working for years to come!
Take time to watch and listen to your garage door. When you regularly observe this mechanism, it makes it a great deal easier to know when something is not functioning properly. You can notice when it is slow or fast to open, has uneven movements, is unusually loud, or has a scraping or grinding noise.
Keep your tracks clean and clear of debris. This should be done at the beginning of each season as new seasons bring new weather and different challenges.
While you clean the tracks, check their evenness. If you notice the tracks are not aligned call a local professional to get them properly aligned before a possible catastrophic break happens.
Inspect your garage door's pulleys and cables regularly.
Keep the garage door's moving parts clean and lubricated. Spray the springs with WD-40, wiping off any excess to keep it from dripping on your garage floor. If your garage door opener uses a chain drive, you can give the chain a quick spray with lithium grease to limit stress on the opener. This can help your opener run smoothly for years to come.
Check the balance of your garage door. Call a professional if you find your garage door is out of balance because fixing this issue involves adjusting the high-tension springs and cables.
Make sure the door's auto-reverse features are functional. If you place a piece of wood under the door and close it and it tries to keep closing your pressure sensor needs to be looked at by a professional. If you wave a broom in front to the little camera sensors at the bottom of the door tracks and the door does not reverse, it will also need to be looked at by a professional.
Check your garage door's weatherstripping. If you have cracks or holes in the rubber, it is time to replace the weatherstripping. This can be found at your local hardware store.
If your garage starts to slack, then there is a list of problems it can cause. From minor track derailment to your door caving in. This preventative maintenance can save you hundreds to thousands of dollars. Keep your drawbridge working all year long. To keep the door properly maintained schedule yearly maintenance appointments by a professional. They'll be able to spot issues you may have missed. Add a yearly garage door inspection to your routine to further reduce your risk of a broken door.
---
Last Modified: