What Are the Best Roofing Products Heading Into 2021?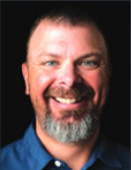 Jon Zeigler, Director of Supply/Purchasing

There's nothing worse than coming to the realization that your current roofing is not adequately protecting your home or business the way they're supposed to. Here at Mead Lumber and Knecht Home Center, as leading roofing supply distributors, we're here to provide you with the highest quality roof repair and replacement products on the market and offer our expertise to help you choose the best products to address your needs.
To help get you back on the job in no time, with the right materials for your residential, commercial and agricultural roofing needs, here's a quick guide to highlight some of our favorite brands we carry in our stores.
---