What Siding Products Are The Best Option For Your Home In 2021?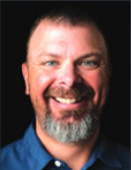 Jon Zeigler, Director of Supply/Purchasing
Protecting the people who live inside your home is always a top priority. But what's protecting all of you from the harsh elements of rain, wind, snow, and hail outside? You're siding. At Mead Lumber and Knecht Home Center we have the products and the people who will help you get the job done right and protect what's important to you. Our housing and outdoor experts will help recommend the right siding product for you and help assist you in any way possible.
To help you protect your family, your home, and your wallet we have put together a list of our favorite siding products we carry.
---